Pest Management For Topeka, KS Businesses
Running a business means being able to keep the doors open by providing your customers or clients what they need to be satisfied; this could be an incredible dining experience, a clean shopping environment, or excellent customer service. With the right team, this is a viable means of conducting day to day business. However, a pest infestation is a guaranteed way to mess up everything for your company.
If left unchecked, pest invasions can destroy your reputation, disrupt employee morale, and in extreme cases, cause a code violation that forces you to close your doors. At Pestmaster® Services of Topeka, our team knows the importance of correctly and quickly removing unwanted pests from your property. For this reason, we only use verified green-friendly products along with our Integrated Pest Management model to guarantee the pest control experience you receive produces results you can depend on every time.
Our Commercial Pest Control Process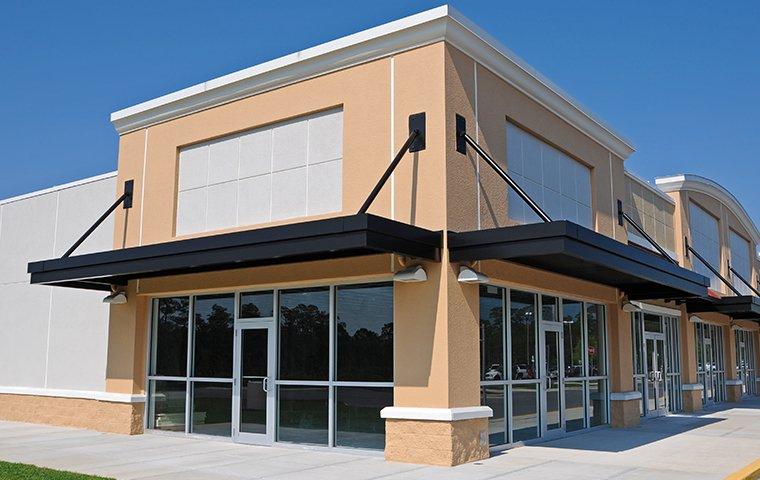 At Pestmaster® Services, our service professionals understand the quickest way to a failed treatment is to jump in without taking a good look at the whole problem. In fact, this often causes disastrous problems that just didn't need to happen. For this reason, we always set the scene by performing a thorough inspection before we even think about getting to work on your pest removal.
Our inspection will ensure we understand the kind of pest that's invaded your business, the extent of the infestation, and the appropriate treatment to remedy the problem.
During the inspection, we focus on the following:
Identify the issues that contribute to pest problems.

Determine current pest pressures.

Evaluate external factors like customers or employees.

Choose a treatment tailored to your business needs.
Our Integrated Pest Management Model
While we provide a customized solution upon finishing our inspection, every solution centers on the principles that make up our Integrated Pest Management (IPM) model. Once you've approved the treatment plan, our service professionals get to work. We stay in communication with the people in charge to identify high traffic zones and zero in on pest nesting areas during this step. Also, we begin placing measures to monitor and track the pest's behavior patterns to prevent future pest infestations.
No matter what, each infestation is different from the next one. That's why we adjust our approach as necessary. Some of our services include:
Facilitate habitat modifications at serviced properties and facilities.

Initiate the reduction of food and water sources at serviced properties and facilities.

Utilize plant-based materials.

Utilize reduced-risk pesticides per EPA regulations.

Proactively minimize any risk, perceived or real, to customers and employees.

Provide guarantees in line with Acceptable Control Levels (ACL).

Practice transparency with respect to all company practices.
When you partner with Pestmaster® Services, you and your team enjoy the benefit of working with service professionals that grasp the importance of providing results while ensuring you remain on budget and on schedule. That's why we provide solutions on a weekly, monthly, bi-monthly, or quarterly to ensure we meet this goal.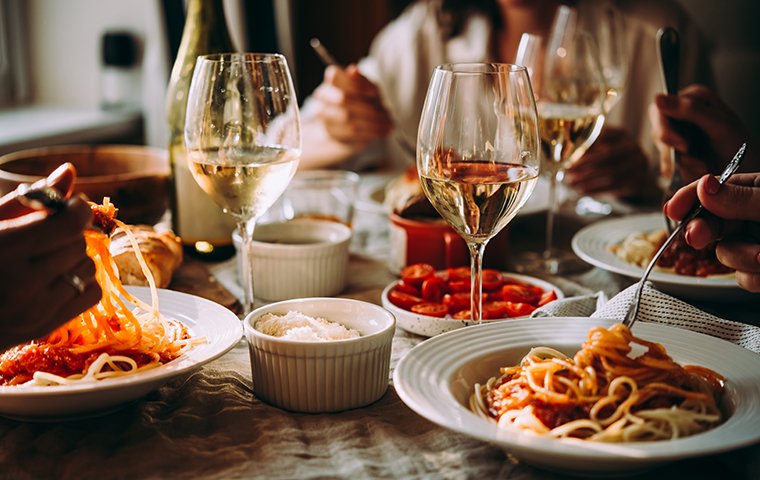 Restaurants
Nothing shuts a restaurant down quicker than a pest infestation. Considering they contaminate food and transmit a range of diseases, this isn't too surprising. However, this is unacceptable, which is why our service professionals work quickly and efficiently to get you up to code and pest-free without risking your reputation.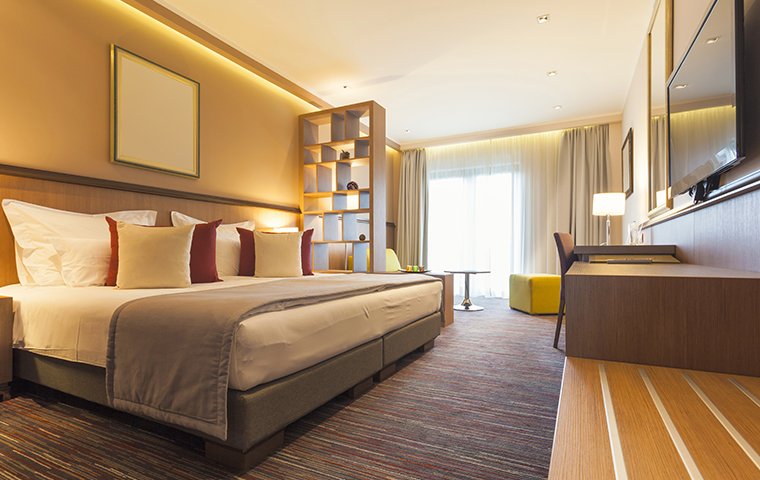 Hotels
When guests come to stay in your hotel, they expect a certain level of comfort and cleanliness. Not only do pests make this impossible, but they can also cause additional problems like poor reviews and even hotel shutdown. That's why you need a pest control team that can get in and remove the unwanted pests without fail and without risk to your guests.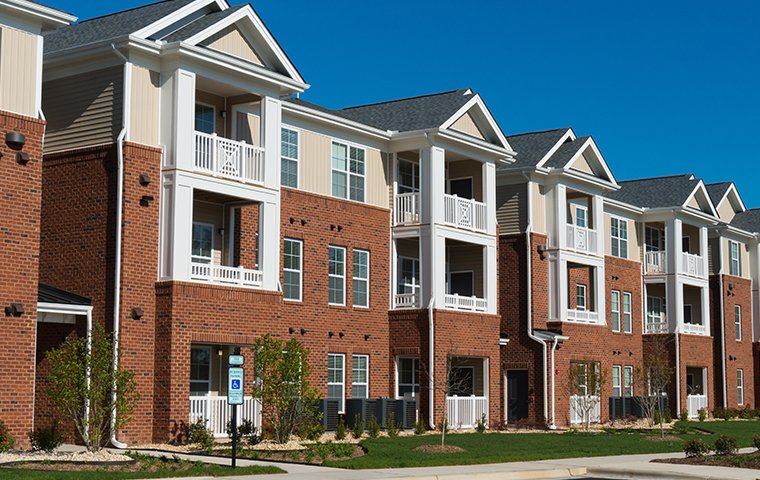 Multi-Family Buildings
With multiple families come multiple opportunities for pests to ruin the relationship between you and your tenants. Part of the frustration stems from the need for comprehensive treatments in every unit, not just where the infestation began. At Pestmaster® Services, we ensure all parts of the building are treated so you can trust in the total removal of those unwanted pests.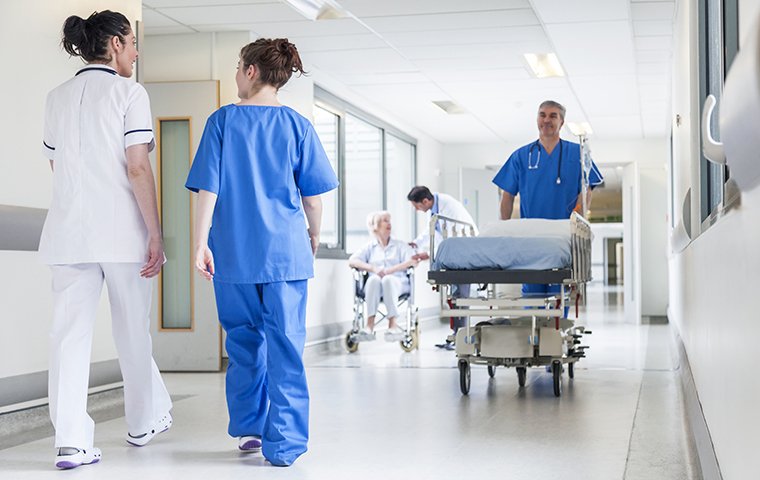 Hospitals
The patients in your hospital already have compromised immune systems. The last thing they need is a pest infestation bringing in more pathogens and diseases. At Pestmaster® Services, we use proven green-friendly products to remove those pests promptly without risk to your patients safely.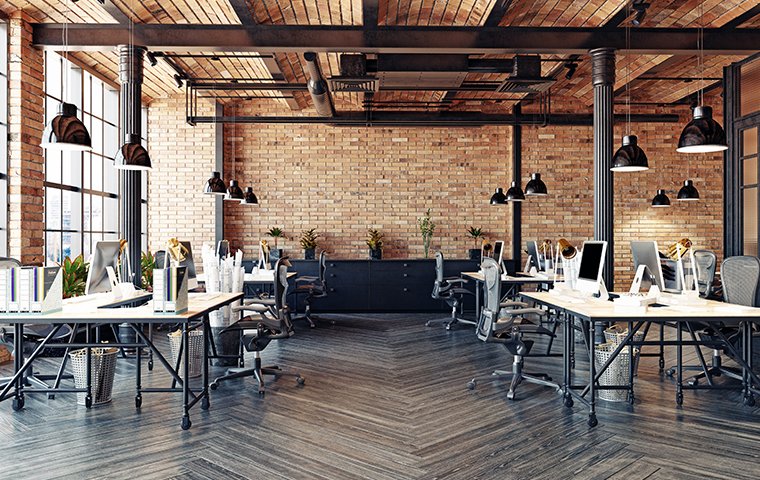 Business Offices
Employee morale goes way down when pests are running amok in the office. Plus, they put your employees at risk of poor health and the possibility of damaged equipment. At Pestmaster® Services, we use proven green-friendly products to safely remove unwanted pests quickly without risk to your employees or equipment.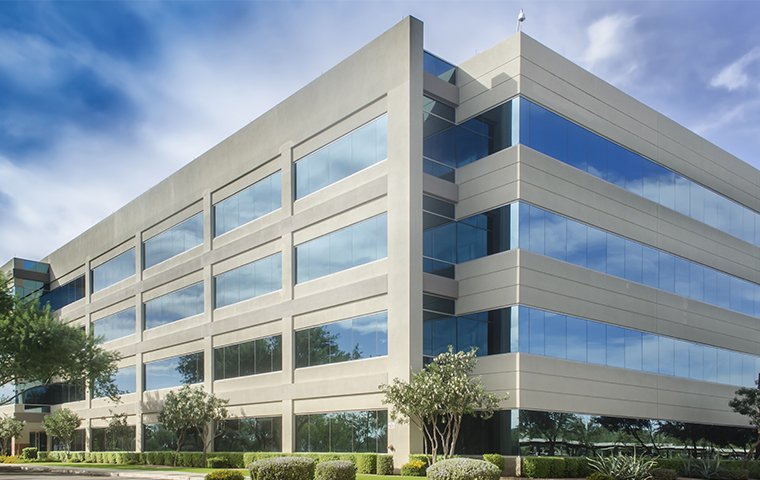 Government Facilities
A community is only as good as the government facilities that help keep it running. When pest infestations occur, the health of your employees and the functionality of your equipment is compromised. Don't delay receiving guaranteed pest management; just call Pestmaster® Services.
Why Choose Pestmaster® Services?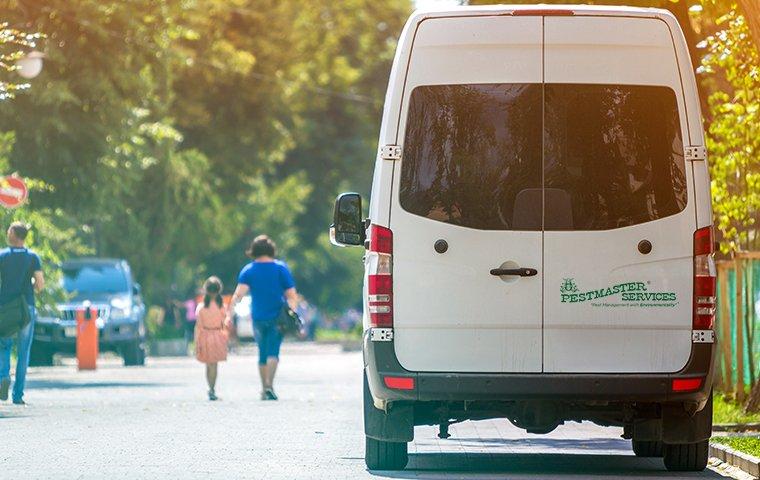 At Pestmaster® Services, we know pest management is more than just getting the job done. We believe it's critical to be there for our customers while providing the follow-through needed to ensure a properly performed job in the first place.
Your customers and employees expect the best from you, so we know you deserve nothing less than our best. That's why we continue to remain successful, thanks to remaining current on the latest technologies and innovations while offering a service that exceeds any other service around.
In addition to our Integrated Pest Management approach, we also maintain licenses, affiliations, and qualifications to consistently execute our mission to deliver pest management done with Environmentality®.
Our list of qualifications include:
QualityPro certified & QualityPro Schools certified

GreenPro certified

International Franchise Association members

National Pest Management Association members

Members of the American Mosquito Control Association

CMAS-approved contractors

A certified Small Business Entity